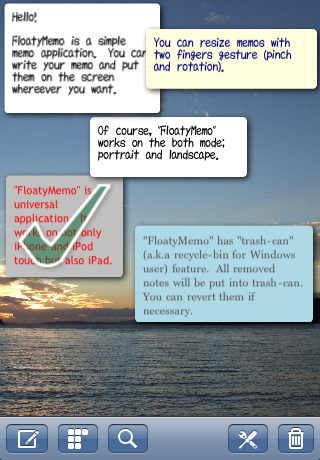 FloatyMemo+ is advanced version of FloatyMemo. The following list shows the main differences between two versions.
| | FloatyMemo+ | FloatyMemo |
| --- | --- | --- |
| Number limit for notes | 32 (1024) | 12 (24) |
| Multi-page | | |
| Landscape mode | | |
| Background image | | |
| Marshaling notes | | |
| Mailing notes | | |
| Expoting notes | | |
| Search filter | | |
| Quick edit | | |
| Trash can | | |
| Editing notes in trash | | |
Basic functionalities and supported touch operations are the same as FloatyMemo. Please refer to FloatyMemo page for the details.
Multi-Page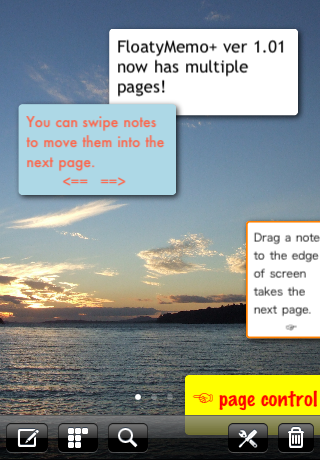 From ver 1.01, FoatyMemo+ now supports multi-page.
You can swipe (flick) the notes to move them into another page (Flick gesture can be disabled in the settings).
Alternatively you can drag the note to the edge of screen to move the note to the next page. When you drag the note to the edge of screen, the note will be highlighted with orange border then waiting a sec to move it into the next page.
To turn the page, you can swipe (flick) the screen or use the page control at the bottom of the screen.
From ver 1.05, FloatyMemo+ also supports page management. You can add, remove or re-order pages. You can also set the title for each page.
From ver 1.09, FloatyMemo+ supports "page thumbnails view" You can look down all pages at once. Pressing "page thumbnail" button (or pinching the page) takes page thumbnail view.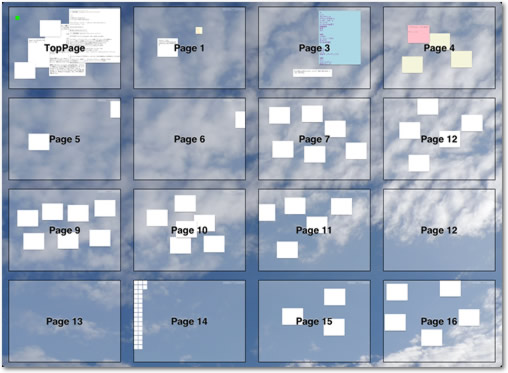 Filtering
You can search the notes with keyword on the main screen (and in the trash-can list screen).
As soon as you type the search word in search bar, the corresponding notes will be highlighted on the main screen; the rest of notes will be dimmed and became unresponsive.
On the notes list of the trash-can, the search field is on the fisrt row. You can filter the notes with the word.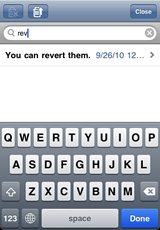 Marshaling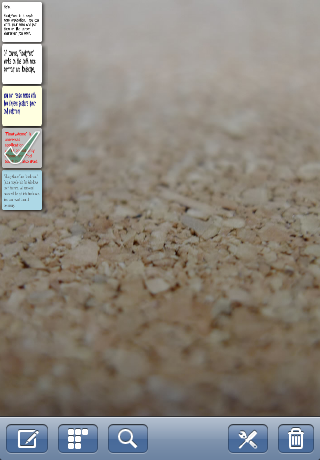 You can marshal the notes on the main screen.
You can specify how to marshal the notes via the settings screen.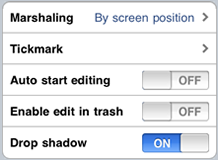 By screen position
By background color
By creation date
By modified date